Outdoor Living Areas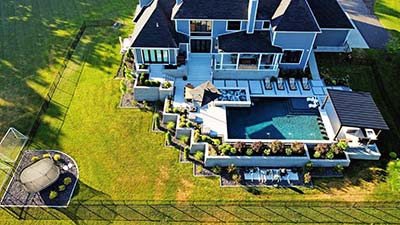 Discover Countless Ways to Improve Your Space!
Fire Pits
Patios
Seating Walls
Grills and Outdoor Bars
Outdoor Living … and transform the way you relax.
Let our design professionals help you create a stylish and functional outdoor space. Whether you are looking for a calming outdoor oasis, a lively entertaining space, or a family friendly outdoor kitchen, we can help you design the outdoor space that fits with your lifestyle. We work with a wide variety of manufacturers, giving you many options to choose from in order to get the look you desire. Let us help you realize the potential for your yard. Browse some of our styles that can make your patio or space the outdoor room you've always dreamed of.
Proficient at solving the most complex spaces, our collection of seasoned professionals is the cornerstone of a highly respected customer oriented company. Everything we do has one goal: to help our customers achieve their goals.