Our Suppliers

Redi-Rock
Redi-Rock started with a couple of brothers who had a heavy construction business and a customer that needed a retaining wall in 1999. Today Redi-Rock has grown into the industry leader in large block retaining walls, known as the engineering authority in the large block retaining wall industry.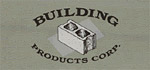 Building Products Corp
Building Products Corporation provides the highest quality products and services to its customers with a variety of cost- effective, flexible and economical concrete masonry products for a wide variety of commercial, municipal and residential projects. From schools to churches, shopping centers to residential homes, Building Products Corporation represents the very best commercial and consumer masonry products on the market today. Manufactured to the highest quality standards, Building Products Corporation is committed to the highest standards in every product we produce.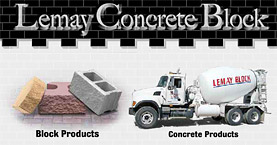 Lemay Block
Lemay Concrete Block is a family owned and operated business since 1947, proudly manufacturing redi-mix concrete, retaining wall blocks, and building blocks, suppliers of Ready Mix Concrete, custom colored concrete and exposed concrete. Manufactures of Rockwood Retaining Walls Block, Masonry CMU, Architectural CMU Block, Patio Pavers, Outdoor Fireplace and Fire Pit kits.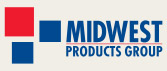 Midwest Products Group
Midwest Products Group is the parent company for several companies that make and distribute concrete block, segmental retaining walls, pavers, brick, stone, and other masonry and landscape products. We operate in six states and have twenty-two locations. Our client base includes architects, specifiers, engineers, masons, landscape contractors and homeowners. We sell both to the trade and public. Midwest Products Group is one of the largest and most efficient masonry and landscape companies in the United States. Please visit one of our showrooms or call us to learn more about our products and services.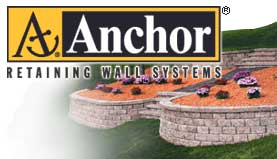 Anchor
Based in Minneapolis, Minn., Anchor Wall Systems, Inc. provides its licensed manufacturers and end-user customers with cost-effective, high-quality concrete retaining wall solutions for a wide variety of commercial, municipal and residential landscaping projects worldwide.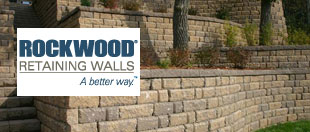 Rockwood
Rockwood Retaining Walls offers a full line of landscape solutions for Commercial, Governmental, Industrial and Residential applications. Around the world, Rock wood is regarded for having the Fastest, Simplest, Strongest and most Versitile products. This patented line of products includes retaining walls, garden walls, freestanding walls and landscape edging. But don't take our word for it, discover for yourself why Rockwood is a better way.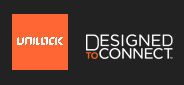 Unilock
Unilock has been providing superior concrete landscape products for the landscape industry for over 35 years. Unilock is the original manufacturer of pre-cast concrete paving stones and wall products in North America, and has continued to lead the charge in innovation and excellence. With billions of stones in the ground, our experience is unparalleled, to the point where Unilock is synonymous with quality paving stone. Unilock, a family owned company, has built their reputation on quality, honesty and integrity.